About Exterior Solutions, LLC
Power-Washing
Exterior Solutions is a seasoned and dependable power-washing service provider. If you're looking for an experienced power-washing team in the area, look no further than Exterior Solutions.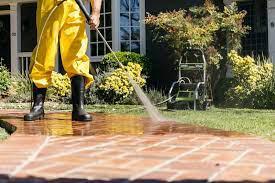 Work with Us
Exterior Solutions offers a wide range of power-washing services to meet your needs. From driveway cleaning, roof cleaning, siding cleaning, and deck cleaning, we have the expertise and equipment to handle all your power washing needs.
We use state-of-the-art power-washing equipment and techniques to guarantee a thorough and efficient job. In addition, our experienced technicians are fully trained in power-washing safety and customer service. With years of experience, you can rest assured that your job will be completed on time and with the highest quality results.
Why Get One?
Power washing or pressure washing is a cleaning technique that employs high-pressure water to remove dirt, grime, and other debris from surfaces. Why get one?
This cleaning method is frequently used to remove dirt, mildew, and other stains from exterior surfaces such as buildings, decks, patios, sidewalks, and driveways.

Power washing can be very effective at removing tough stains and dirt that traditional cleaning methods cannot remove.

It is suitable for cleaning a wide range of surfaces, including wood, concrete, brick, and siding.

The water pressure and nozzle used can be adjusted to meet the specific cleaning needs of the surface.
Exterior Solutions offers professional power-washing services to keep your property clean and looking great.
Our Service Areas
With Exterior Solutions, you can count on a quality job done right the first time. We provide this service in the following cities:
How Can We Help?
Selecting Exterior Solutions for power-washing service can provide you with peace of mind, knowing that your property is in the hands of professionals who will take the best care of it. We have the necessary equipment, knowledge, and experience to safely and effectively power-wash your property without causing any damage to the surfaces. We can also assist you in determining the best schedule for power washing and making adjustments as needed to ensure that your property remains clean and healthy.
Call our team today and see our amazing service for yourself!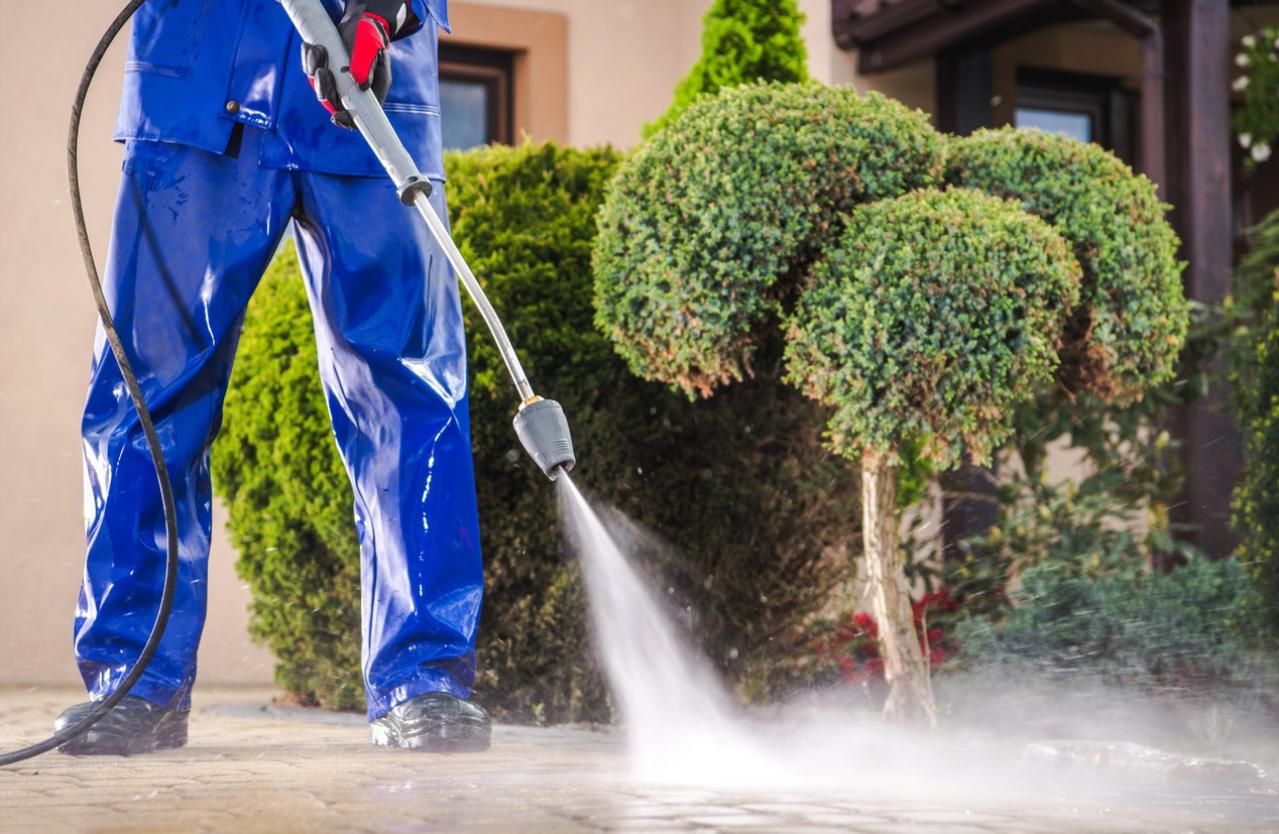 Exterior Solutions, LLC
Professional residential and commercial landscaping and maintenance services